Real Estate Expert Judy Golland: Best Time of Year to Sell
WHAT IS THE BEST TIME OF YEAR TO SELL MY HOME?
In speaking with a group of seniors recently, I was asked that question. The simple answer is: anytime that you are physically and emotionally ready after considering your present and future needs. Even taking into consideration the seasonal demand for homes, the important issue is the ratio of buyers to sellers. For example, there are fewer homes on the market in the Northeast in the winter, so although there are also fewer buyers, that is offset by the fact that your property will have less competition. A buyer will have fewer homes from which to choose. Anytime is good as there are always buyers out there who have exhausted the existing inventory and are looking for anything new that comes on the market.
As a full time real estate professional since 1987 I have experienced many changes in the market. Some of those include the expanding and changing needs of senior real estate buyers and sellers, as people age out and families often move away. To help meet those needs of baby boomers and beyond, I became certified with specialized training by the National Association of Realtors as a Seniors Real Estate Specialist (SRES.) I know that many senior clients I've had the pleasure of helping had special needs that could only be met by a caring, compassionate real estate professional. I take my responsibility to my clients very seriously and care deeply about each and every one. Contact me and let me help you sort out your options.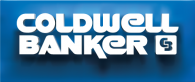 Judy Golland,AHWD,CRS,e-PRO,GRI,SFR,SRES
Coldwell Banker Residential Brokerage
Sparta, NJ 07871
973-670-5304
www.judygolland.com

Comments
MUST READ NEWS
VIDEOS
---