Real Estate Expert Judy Golland: How to Price your Home
HOW WILL I KNOW WHAT PRICE TO ASK FOR MY HOME?
The value of a home is ultimately determined by an appraiser who is hired by the buyer's lender. (mortgage company or bank) When buyers apply for a mortgage approval for a home purchase, the lender needs to determine the value, as they have a large financial interest in the home. An appraiser comes to the home and will evaluate it compared to previous similar sold properties in the area. This is done very scientifically using specified federal forms with detailed guidelines and formulas for determining value. The home must appraise at or higher than the purchase price or the lender won't finance the buyer's mortgage. Most buyers do not want to pay more for a home than the bank lending them the money thinks it is worth. However, before that, in order to get prepared for the home to sell, your realtor, based on her knowledge and skills, needs to do extensive research and evaluation, taking into account criteria such as the condition, location, size, age, the showing availability, and the amenities of the home. That listed price needs to be the one that will attract buyers to the home and must be competitive with other area homes for sale. If you are thinking of selling within the next year, you will want to speak with an expert real estate agent who has helped many sellers over the years with the pricing and marketing of their homes.
As a full-time real estate professional since 1987 I have experienced many changes in the market. Some of them include the expanding and changing needs of senior real estate buyers and sellers, as people age out and families move away. To help meet those needs, I became certified with special training by the National Association of Realtors as a Seniors Real Estate Specialist. (SRES) I know that many senior clients I've had the pleasure of helping had special needs that could only be met by a caring, compassionate real estate professional. I work with buyers and sellers of all ages, and I take my responsibility to my clients very seriously, caring deeply about each and every one. Contact me and let me help you sort out your options.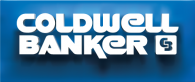 Judy Golland,AHWD,CRS,e-PRO,GRI,SFR,SRES
Coldwell Banker Residential Brokerage
Sparta, NJ 07871
973-670-5304
www.judygolland.com

Comments
MUST READ NEWS
VIDEOS
---