Real Estate Expert Judy Golland: How Can I Get the Best Price When Selling My House?
Every homeowner wants to make sure they maximize their financial reward when selling their home. But how do you guarantee that you receive the maximum value for your house?
Here are two keys to ensure that you get the highest price possible.
1.Price it a LITTLE LOW
This may seem counterintuitive, but let's look at this concept for a moment. Many homeowners think that pricing their homes a little OVER market value will leave them with room for negotiation. In actuality, this just dramatically lessens the demand for your house. Instead of the seller trying to 'win' the negotiation with one buyer, they should price it so that demand for the home is maximized. By doing this, the seller will not be fighting with a buyer over the price but will instead have multiple buyers fighting with each other over the house.
HGTV gives this advice: "First impressions are everything when selling your home. Studies have shown that the first two weeks on the market are the most crucial to your success. During these initial days, your home will be exposed to all active buyers. If your price is perceived as too high, you will quickly lose this initial audience and find yourself relying only on the trickle of new buyers entering the market each day. Markets are dynamic, and your price has an expiration date. You have one chance to grab attention. Make sure your pricing helps you stand out on the shelf — in a positive way."


2. Use a Real Estate Professional
This, too, may seem counter-intuitive. The seller may believe that he or she will make more money without having to pay a real estate commission, but studies have shown that homes typically sell for more money when handled by a real estate professional. Research by the National Association of Realtors in their 2018 Profile of Home Buyers and Sellers revealed that, "the median selling price for all FSBO homes was $200,000 last year. However, homes that were sold with the assistance of an agent had a median selling price of $264,900 – nearly $65,000 more for the typical home sale."
Bottom Line:
Price your house at or slightly below the current market value and hire a professional. This will guarantee that you maximize the money you get for your house.
As a full time real estate professional since 1987 I have experienced many changes in the market. Some of them include the expanding and changing needs of senior real estate buyers and sellers, as people age out and families often move away. To help meet those needs, I became certified with special training by the National Association of Realtors as a Seniors Real Estate Specialist. (SRES) I know that many senior clients I've had the pleasure of helping had special needs that could only be met by a caring, compassionate real estate professional. I work with buyers and sellers of all ages, and I take my responsibility to my clients very seriously, caring deeply about each and every one. Contact me and let me help you sort out your options.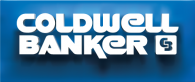 Judy Golland,AHWD,CRS,e-PRO,GRI,SFR,SRES
Coldwell Banker Residential Brokerage
Sparta, NJ 07871
973-670-5304
www.judygolland.com

Comments
MUST READ NEWS
VIDEOS
---