Real Estate Expert Judy Golland: What are some mistakes sellers make that inhibit their home sale?
What are some mistakes sellers make that inhibit their home sale?
Thinking You Need to be In the Home to Provide Details to Prospective Buyers
Allow your Realtor to do his or her job without you on site. Most potential buyers feel more comfortable if they can speak freely to the real estate professional without the owner present. If people unaccompanied by an agent would like to see your property, refer them to your real estate professional.
Not Appreciating the Buyer's Point of View
Unreasonable though it may be, a prospective buyer would like to see a perfect home from top to bottom and inside and out. To improve the likelihood of an easy, fast and profitable home sale, or an appointment, take your real estate agent's expert marketing advice.
Failing to Maximize the "Curb Appeal" of Your Home When you're Preparing it for Sale.
Remember the importance of first impressions. A buyer's first impression can determine whether they'll choose to look inside. It's estimated that more than 50 percent of shoppers decide to purchase a home even before they get out of their car. With that in mind, be sure to stand outside your home and take a realistic "fresh look." Then ask yourself (and your Realtor) what you can do to enhance the "curb appeal." It could make a significant difference in your final sales price as well as the speed of your sale.
As a full time real estate professional since 1987 I have experienced many changes in the market. Some of them include the expanding and changing needs of senior real estate buyers and sellers, as people age out and families often move away. To help meet those needs, I am certified with specialized training by the National Association of Realtors as a Seniors Real Estate Specialist. (SRES) I know that many senior clients I've had the pleasure of helping had special needs that could only be met by a caring, compassionate and experienced real estate professional. I work with buyers and sellers of all ages, and I take my responsibility to my clients very seriously, caring deeply about each and every one. Contact me and let me help you decide the very best way to market your home.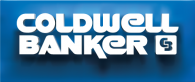 Judy Golland,AHWD,CRS,e-PRO,GRI,SFR,SRES
Coldwell Banker Residential Brokerage
Sparta, NJ 07871
973-670-5304
www.judygolland.com

Comments
MUST READ NEWS
VIDEOS
---