Real Estate Expert July Golland: What do I do if I need to move to a smaller home?
When you think of preparing your home for sale, you may be overwhelmed with the amount of items cluttering the home. Just like that, what you thought would be a smooth process has now become a lot more difficult. You start thinking, "Where is all this stuff going to go? This will never fit in a smaller home, let alone a smaller condo."
Don't give up yet!
When you begin thinking about downsizing, it's important to stay on task and adhere to a specific time-line or check list. It's easy to procrastinate and wait until the last minute to worry about where all that stuff is going to go once moving day comes. However, the longer you put it off, the more stressful things can get.
To begin, plan ahead by figuring out how much space will be available in your new home. See if you have a floorplan available that you can review. An idea of how much space you will have can help narrow down which items will make the move with you.
From there, work with to separate and tag the items that will stay behind into different categories. What items can be donated? What items will be sold? What items can go to children or other family members? Creating a tagged system like this can streamline the downsizing process and will help keep you organized.
Many people attach memories to their belongings, making it hard for them to say goodbye. You may have to make tough decisions.
Once you have finished deciding on where everything will go, it's time to get everything to its respective place. You may have family members or friends nearby that will be willing to assist with getting these items where they need to go, but in the case that you do not, hiring a downsizing professional or moving company to take on the burden of transporting everything can seriously reduce stress. As space clears up in your home, and moving day approaches, you'll be thankful that you did the hard work of clearing!
As your experienced local real estate expert, I have access to different business partners who can help with organizing and even providing for the sale of items. Don't hesitate to call me, even if a move is down the road a bit. It is never too soon to prepare for a future move. The longer you have been in your home, the more difficult it can be to prepare for a move.
As a full time real estate professional since 1987 I have experienced many changes in the market. Some of them include the expanding and changing needs of senior real estate buyers and sellers, as people age out and families often move away. To help meet those needs, I am certified with specialized training by the National Association of Realtors as a Seniors Real Estate Specialist. (SRES) I know that many senior clients I've had the pleasure of helping had special needs that could only be met by a caring, compassionate and experienced real estate professional. I work with buyers and sellers of all ages, and I take my responsibility to my clients very seriously, caring deeply about each and every one. Contact me and let me help you decide the very best way to market your home.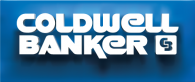 Judy Golland,AHWD,CRS,e-PRO,GRI,SFR,SRES
Coldwell Banker Residential Brokerage
Sparta, NJ 07871
973-670-5304
www.judygolland.com

Comments
MUST READ NEWS
VIDEOS
---